Late Shree Navalkishore Thanki
Astrologer & Prophet
Coconut (Shreeful), Pot or Pitcher (Kumbh), Laxmiyantra, Shubh-Labh, Manastha, Varaha, Nandi, Swastik etc are considered as the sign of fortune or wellbeing in Hindu scripture.  Likewise, these majestic animals are also has great importance in Hinduism.  These animals are symbolized as Mount (Vahana) for Hindu God and Goddess. The Lion and Tiger are symbolized as the vahana of Goddess Amba, Bhavani and Durga respectively signifying royalty, fearlessness. There are numbers of stories from sacred Hindu literature.  Thus, these are of great importance in Vaastu Shastra or Vastu Veda, the science of architecture or construction. It is primarily applied in Hindu architecture, especially in Hindu Temples. There has been a revival in India in recent decades about Vastu Shastra.
We all mark holy symbols on precise directions in our home for good fortune. Likewise, the symbols of these so called wild animals can bring changes into your life beyond dreams. North and East (South facing and West facing) are the correct directions for placing these trophies into your home. More precisely drawing-room is the correct place for these kinds of trophies. By placing these trophies in your house, especially in your drawing-room; it generates positive vibrations resulting in feeling of fearlessness and power in you. If you place this kind of trophies in kitchen, bedroom or other place than drawing-room, it generates negative vibrations. It is said that, when Goddess Durga was exhaust in the battle between Durga and Mahishasura, she took the energy from Tiger and defeated the Mahishasura.  There ten incarnations of lord Vishnu described in hindu scripture, among those first five incarnations were animals Matsya, Kurma, Varaha, Kashyap and Narasimha, which saved the earth from sin and evil spirit. The trophies of Lion, Tiger, Leopard and Cheetah are considered to be the mark of fearlessness, royalty and power.
Shree Chetan Patel
Astrologer, Numerologist & Vastu Shastri
Religious Importance (Dharma): Maa Shakti is considered to be the most powerful among Hindu Gods. She is the symbol of power as well. Likewise Lion is the most powerful among all carnivorous animals. Hence, Lion is symbolized as the mount (Vahana) of Maa Shakti. According to Hindu scripture by praying the Lion, it generates the fearlessness in you. The India's national symbol is also a Lion. Tiger is very shrewd animal among other carnivorous animals. Tiger is symbolized as the mount (Vahana) of Goddess Jagdamba or Ambka in Hindu scripture. So, devotees also worship Tiger in Goddess Jagdamba or Ambika's temple. Hence by placing the trophy of Tiger in your house, office etc. it generates the feelings of fearlessness, intelligence in you. Leopard is the most cunning carnivorous animal in the jungle. Symbolizing Leopard trophy in your house, office, factory etc. results intelligence in you. Those who are in politics and wish to pursue this field should symbolizing Leopard's trophy at their home, office etc.
Astrological Importance (Jyotish): There are 27 constellations (Nakshatras) and 12 Zodiac signs / Sun Signs (Raashi) illustrated in Hindu Astrology. One of them is Leo – The Lion. This shows that the Lion is being given respect since ages. The Leos are the most dominant, spontaneously creative and extrovert of all the zodiacal characters. In grandeur of manner, splendor of bearing and magnanimity of personality, they are the monarch's among humans as the lion is king of beasts. The trophy of Asiatic Lion is the symbol of Leos and hence by placing the Lion trophy in your house positive vibrations resulting in feeling of fearlessness, respect, fame and power in you.
Importance in Vastu Shastra: When you have feelings of unusual fear or fear of evil at your house, office etc., then you should place the symbols of those who are symbolized as the protectors (Rakshaks) like Lion, Tiger and Leopard in your house, office etc.
Email: jayotishichetanpatel@gmail.com, jyotishichetan@gmail.com
Mobile: 099789 08271, 096876 05490
Website: www.kheloindiakhelo.net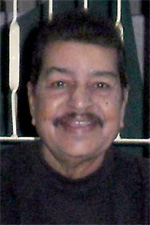 Late Shree Navalkishore Thanki
Astrologer & Prophet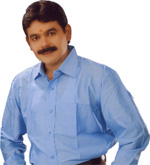 Shree Chetan Patel
Astrologer, Numerologist & Vastu Shastri